Oscar's Grind Betting System: Grinding out the roulette wins?
Oscar's Grind Betting System review. Learn how to use this even bet system - and find out if it works.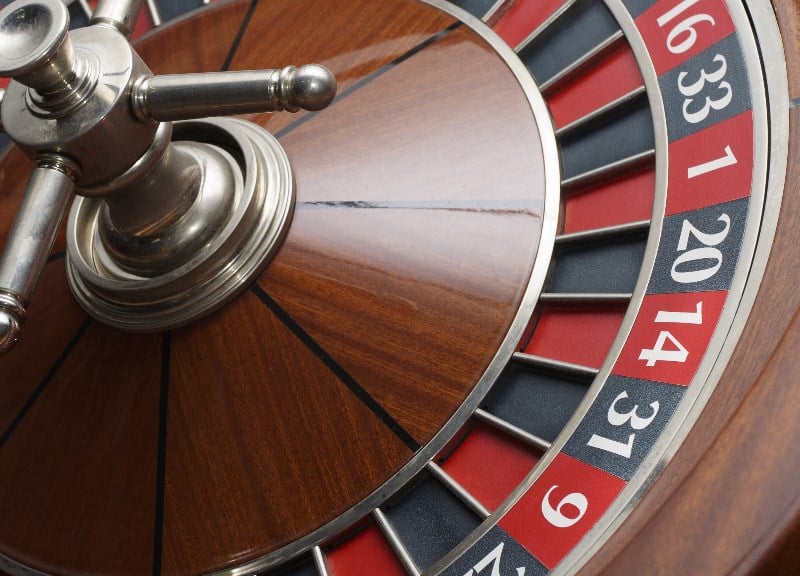 Oscar's Grind is designed to work with even bets only, i.e., those outside the main betting grid – so wagers like red/black or odd/even are required.
This system was first formally documented in 1965 and is attributed to someone named Oscar, surname unknown. Oscar was someone who clearly believed in the slow but steady approach to roulette, his system earning small profits in each round, literally grinding out a series of wins to try and beat the wheel.
In this article you will learn:
How to use the Oscar's Grind betting system (with examples)
Some recommended game choices to use the strategy
Whether we recommend the system (or not)
How to use Oscar's Grind Betting System
This strategy only ever gets you back to the win you would have enjoyed if your first bet had been a winner. And if your first bet does indeed come good then you simply wipe the slate clean and start again.
It's designed to work with even bets only, i.e., those outside the main betting grid – so wagers like red/black or odd/even are required.
It's simple to describe: You start by betting one unit. When losing, you continue to bet one unit. When winning, you increase your bet by one every time, unless by doing so a win would take you to an overall profit of more than one.
Oscar's Grind Example
Here's a quick breakdown of how this would look in practice:
You start off with a £20 bankroll, and bet £1.

You lose, so you bet another £1

You lose again. You therefore bet another £1.

This time you win, taking your bankroll to £18.

You now need to increase your bet by one, so you bet £2 and lose again: Your bankroll is now £16.

You now bet £2. Your last bet was £2, which is why this one is £2 as it stays the same as the last bet when you lose.

You win again, taking your bankroll to £18.

You now need to increase your bet by one again, but you first need to check that a win won't take over the £21 limit: In fact, a win after betting £3 will increase your remaining bankroll of £15 by £6, taking it to exactly 21 so the bet is valid.
This gives a pretty good idea of what to expect, and with a limit of just £1 profit you'll keep chipping away until you make your £1, and then start again.
By increasing bets by one unit at a time rather than in exponential fashion as you would with the Martingale system, you can expect to take a while to achieve results with Oscar's Grind.
The perseverance needed for this system is totally indicative of its validity. But don't be fooled into thinking that it's strictly for low-risk players. In fact, this system is thought of as a medium risk strategy, because if you do find yourself in a loss-making situation it can be difficult to get out of them.
This does apply more to players that start off with large stakes, so we'd actually describe it as a variable risk system. Smaller stakes players are not exposed to too much risk and higher stakes players face a medium level of risk.
Does Oscar's Grind actually work?
Some players have been using this system for years and it's really useful being able to take advantage of their experience.
One very useful rule of thumb that's been developed over time is that you should generally make a starting bet of around 3 to 4% of your total bankroll.
That means a bet of £3-£4 if you turn up with £100 in the bank – or for the £20 example above, you'd start off betting around 70p-80p a spin.
You will need to make sure your casino can actually accommodate your first bet – and as some casinos require minimum bets of £1 upwards that's an important consideration.
You may want to go for auto-roulette games if you find yourself restricted, as these often have minimum bets of 25p – although some even go down to 10p.
Automatic games have the additional advantage of taking place at great speed as well, usually around 20% quicker than live games. That means you'll fit in more spins, which you'll need with the Oscar's Grind method as it can take time to achieve your one unit of profit in each round.
Most casinos offer auto-roulette, and it doesn't have to be generated by a random number engine either. If you want results from a genuine physical wheel there are casinos now that seamlessly insert a real wheel into virtual software so you can combine speedy play with real, land casino-driven spins.