Best Lightning Roulette Strategy to Win
We show you a 100% guaranteed way to win Lightning Roulette. Learn how to win more with this quick article.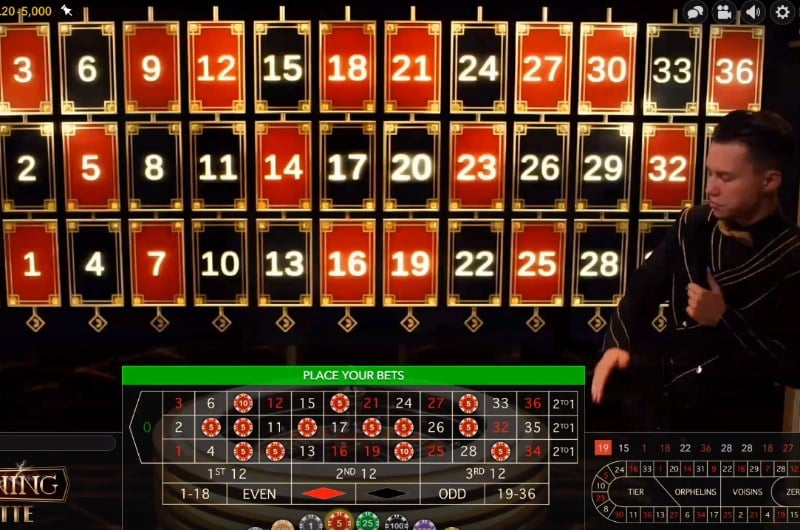 Lightning Roulette strategy revolves around leveraging the RNG multiplier mechanic. In a traditional game of roulette, you may be accustomed to using an even-money betting strategy. But in Evolution's award-winning room - this doesn't work.
In this quick article, we are going to show you legit strategies that produce results.
What you will learn in this article
Easy to follow Lightning Roulette strategies
The way the multiplier mechanic works
Why this game is not recommended for low risk, even money bets
100% Guaranteed Win Strategy
The way to win 100% of the time in
Lightning Roulette
is to bet on all single number positions. With full single number coverage, you have the most optimal chance of taking advantage of a multiplier number.
However, this strategy is risky. While you are guaranteed to win the roulette spin, you are not guaranteed to win the multiplier number. On a non-multiplier spin, you are guaranteed to make a £7 loss - assuming you bet £1 on every single number.
Do we recommend this strategy? Not really. Unless you are really lucky, your balance is going to take a beating.
100% Multiplier Strategy
Once again, the best way to guarantee a multiplier win is to bet on all available single numbers. When the Lightning numbers are picked, you are in the best spot to capitalise on a potential multiplier win.
Like the above strategy, you are guaranteed to make a loss on each spin while waiting for the multiplier. You may also have to wait a countless number of spins before hitting the bigger multipliers (like 500x)
Do we recommend this strategy? Nope, we do not recommend actively chasing multipliers. Lightning Roulette is an interesting game as there are two dice rolls involved. First, you have the wheel spin. Next - you have the multiplier number selection. It's impossible to predict on what numbers these multipliers will fall - so there's no point in crafting a strategy around it.
The Spread Strategy
This strategy involves playing a more reserved single number betting style. Simply pick 1st 12, 2nd 12 or 3rd 12 and stick with it. Using the Spread, you cover a 3rd of the wheel - giving you a 1 in 3 chance of winning. You also have a 3rd of the wheel covered in the event of a multiplier.
Do we recommend this strategy? We recommend the spirit behind this strategy. The principle here is to not chase the multipliers. This is a more passive - and relaxed betting style that is perfect for casual play. You have a decent chance of winning the roulette spin - and a modest chance of capitalising on a multiplier win.
Even Money Lightning Roulette Strategies
It's impossible to play a red/black, odds/evens or high/low strategy in Lighting Roulette. That's because multipliers are only paid on the straight-up numbers. For even-money betting, we would advise playing a game that offers more favourable odds for 50/50 bets.
La Partage roulette games
are the best for even money betting systems.