Mega Roulette Strategy & Tips: Master Pragmatic Play's New Roulette
Mega Roulette strategy & tips, including tactics to win 100% of the time. Do the RoulettePros recommend Pragmatics new wheel? Let's take a look.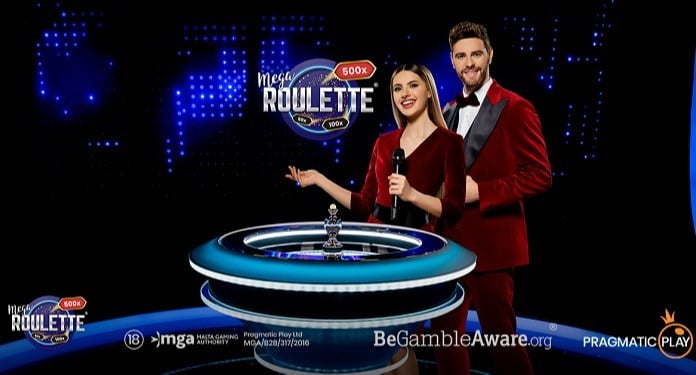 Mega Roulette is the latest RNG multiplier roulette wheel to join the market - and it comes from Pragmatic Play. Like other offerings, the game has "Mega Numbers" - random single numbers that receive an RNG multiplier.
| Game Information | |
| --- | --- |
| Developer | Pragmatic Play |
| RTP | 97.30% |
| Features | RNG Multiplier |
| Launch Date | February 2021 |
If you bet on that multiplier pocket and the ball lands - you win! Each Mega Number can have up to 500x multiplier attached - which is competitive with rival games.
If you have come looking for Mega Roulette strategy, we will show you some of the best ways to play this game - and get the best results. Here's a quick rundown of what you will learn:
The best strategies to use (100% winning chance)
The absolute worst bets you can make
Give you some quick playing tips
How to play Mega Roulette
Mega Roulette is a live single zero roulette game at heart, so it plays out very much the same way. You start by placing your chips down on the virtual board.
Before the game round starts, a random number generator will pick up to 5 numbers to be the games "Mega Numbers". Each of these numbers will receive a multiplier up to 500x.
When the game starts, the wheel will automatically spin using air technology. If the ball lands in a Mega Number pocket, then the players bet is multiplied by the corresponding multiplier.
With the mechanics of the game firmly in mind, we can focus on developing a winning strategy.
Best Strategies for Mega Roulette
The best strategy in Mega Roulette is to maximise your chances of receiving a multiplier. You can approach this in one of two ways:
Covering 100% of the wheel: Simply place chips on every position, which will guarantee that you win a base game bet. It also gives you a 100% chance of winning the multiplier if the ball lands in the Mega Number.
Pros: You are guaranteed to win! Best chance of hitting the multiplier
Cons: You are guaranteed to make a loss with no multiplier wins. To pay for the multipliers, single number bets only pay 29 to 1 - instead of the usual single zero single number payout of 36 to 1. Betting on all positions, with no multipliers will result in a net result of seven chips down every round.
Covering partial sections of the wheel: The strategy is customisable to your preferences. Bet on a large number of spaces on the wheel, whether that bet red, black, odds or even.
Pros: Good chance of hitting a win, where you can have a net positive result
Cons: High chance of loss and an even higher chance of not hitting a Mega Number
The Worst Bet in Mega Roulette
The worst bet you can make in Mega Roulette is ironically a straight up number bet if you aren't aiming for the multiplier.
Mega Roulette pays out 29:1 on straight-up number wins - this is seven chips lower than a traditional single zero roulette wheel
With this in mind, you are gearing yourself up for lower payouts on one of the least probable bets on the wheel
If you wish to play single numbers and don't care for RNG multipliers, choose a standard single zero wheel.
Mega Roulette Playing Tips
Here are some quick tips to help you enjoy the game more:
To place many bets, consider using the "Mega Bets" fold-out options. Here you can wager on sections of the wheel - or place bets on all of it.
While reds/blacks are the safer bet, they do not qualify for the RNG multiplier.
The results at the bottom of the screen have no real application - so ignore those if you can
If you want to play for a long time, there is an autoplay function, but this may only be available in certain jurisdictions