Roulette Wagering Requirements Explained
We look at roulette wagering requirements & show you tips to beat them. Learn exclusive wagering strategies here.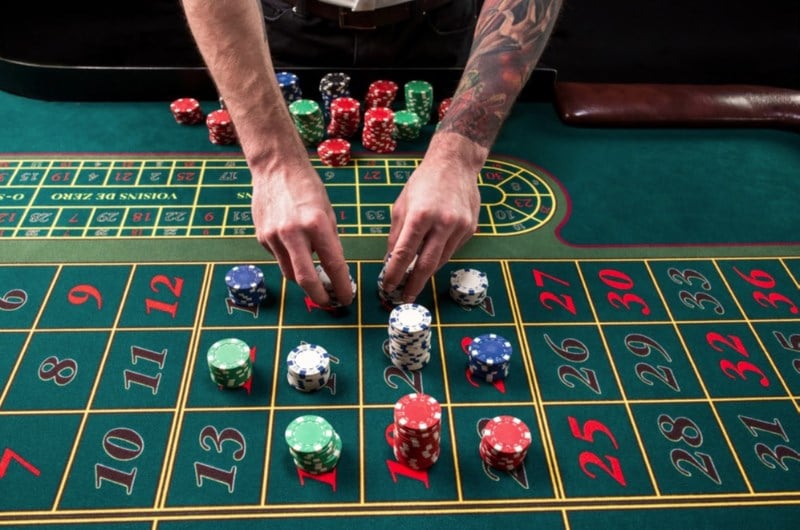 Wagering requirements are an unfortunate reality when it comes to roulette bonuses. In fact, 90% of online gambling bonuses will come with some form of wagering. But due to the low house edge of roulette, there are special terms to keep in mind.
In this short guide, we are going to show you what roulette wagering requirements are and what you can do to beat them.
What are wagering requirements?
Wagering requirements show you the number of times you need to play through a bonus before it can be cashed out. This is expressed as a multiple. To work out how much wagering is needed on a bonus, you need to multiply the amount of bonus by the wagering requirement.
For example: a £10 bonus with a 20x wagering requirement can be calculated like this - £10 x 20 = £200.
Roulette wagering requirements differ slightly with some extra terms to keep in mind.
Not all wagers will contribute equally to roulette games. When you play a bonus on slots, your bets will typically contribute 100% to the wagering. But in an online roulette game, you can expect to contribute a fraction of that percentage - between 20% and even 5%.
Due to this lower contribution - you will need to play more game rounds to meet the same level of wagering. This ultimately leaves you at risk of losing the bonus.
Even money bets are usually prohibited from bonus wagering - making "safe" wagering strategies defunct. You will need to bet on more riskier numbers where you risk to lose the bonus.
Too much wheel coverage can also be prohibited with bonus play. Some casinos even demand that you only meet wagering on single numbers, arguably one of the worst bets in roulette.
How to beat roulette bonus wagering
Unfortunately, there's no 100% way to beat wagering on a bonus. You are at the mercy of luck - and the casino. But we do recommend two simple tips you try first when looking for your next bonus.
Always check the terms and conditions - A common mistake for new roulette players is to claim the first bonus they see. They don't care about the wagering, the games they can play or how likely they are to win. They just see how much extra cash they will get. All casinos are different - and that means it's worth your while to shop around.
Play with your real money - Just because you can claim a bonus, it doesn't mean you have to. If you play with your real money - you are not locked into any wagering. That means if you win, the money is yours to keep and withdraw.
Roulette Wagering Requirements FAQ
What is the wagering requirement of a roulette bonus?
Wagering can range from 20x to 80x. The wagering will depend on the site you choose to play with - and they are all different. Some casinos even have roulette bonuses designed for roulette players with lower wagering.
How to beat wagering requirements in roulette?
Check the terms and conditions of the bonus you are taking. If they allow low-risk wagers, then try an even money betting strategy. You can also choose to play with real cash and not have to deal with wagering at all.
Are there no wager roulette bonuses?
Getting a no wagering bonus for roulette is unlikely due to how easy it is to win on these games compared to a slot game. However, if you can find one - then these will be the easiest bonuses to cash out.