Easy Roulette Money Management Strategy: Instant Results
We show you the essentials to an unbreakable roulette money management strategy. Learn ways to keep your finances in check with our tips.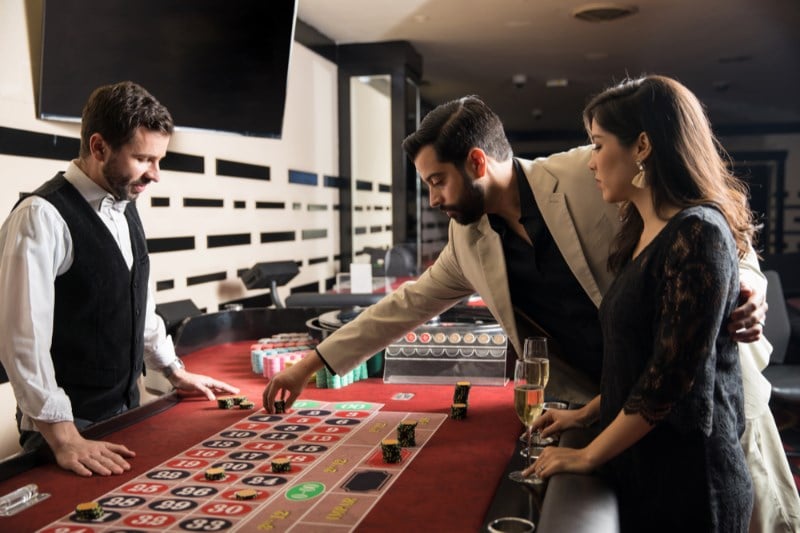 Money management in online gambling is an essential skill. It's the difference between going home empty-handed - or having a stack of notes waiting to withdraw. By learning a roulette money management strategy you guarantee:
You have an affordable weekly/monthly allowance for gambling
You discipline yourself to keep your gambling finances and essential bills separate
You can withdraw any winnings, while still having money to bet
In this short article, we are going to show you the essential skills to create a roulette bankroll strategy. If you want better control over your gambling finances, then this guide is for you.
How to manage your roulette bankroll
Step 1: Work out your gambling habits
Do you like to bet after being paid? Perhaps you like lots of small gaming sessions sprinkled during the month? It's important to work out your roulette habits to move on to the next step. This will impact the way you plan your budget.
For example, if you like to gamble every Friday as an end of week treat - then you will want to set 4 x gambling allowances to cover each week. If you like gambling once a month, then you won't need to plan so carefully.
Step 2: Set aside an affordable gambling allowance
This is the money you will use to gamble during the month. The easiest way to see how much you have to gamble is to create a spreadsheet. This way you can list all your expenditure. You will need to list items like:
Rent/Mortgage
Essential Bills
Food and Drink
Clothing
You mustn't touch your essential bill money for gambling. Only gamble what you can afford. Never take money away from paying essentials. If the urge is getting too strong, then we suggest seeking problem gambling advice.
Pro Tip: Set aside an emergency gambling fund. If you're running short on gambling cash - dip into your extra pot. You can treat this like a line in the sand - a line that you should never cross.
Step 3: Choose how to pay
There are many
casino payment methods
out there. But not all of them are compatible with a frugal money management strategy. Here's some of the best options to use:
Recommended
Pre-Paid Card: The best choice for managing your gaming budget. Once you have funded your card, you can't get anymore funds on it till you visit a Paypoint - or top up online.
Paypal: Fast, safe and secure. You can transfer money direct to your Paypal balance - and this can be your gaming budget for the week/month.
Not recommended
Bank Card: You don't want the temptation of being able to access your bill money/obligatory finances. Unless you have a savings account and convenient banking, we do not recommend using your personal bank card.

Step 4: Landed a nice win? Withdraw half, Spend the rest
If that casual straight up number bet has come in, then chances are - you have some substantial winnings. It's tempting to plough it back into the tables.
But there's a better idea. Split the winnings in half: one half goes back into your gaming fund. The other is withdrawn into your bank account.
Get into the mindset that if you win, you're splitting it in half straight away. This ensures you protect some funds for further gambling - but also take funds for yourself.
Step 5: Review your finances regularly
The best financial minds in the world always know how their budgets are performing. And you want to emulate their analysis by regularly auditing your gambling spending. You want to look out for two things:
That you are meeting all your financial commitments in the month
That you have enough money to fund your gambling habits
While you are at it - you could also take stock of how well your money has performed at the tables. For example: what is my percentage of losses vs my wins?
Roulette Money Management FAQ
What is a roulette bankroll?
It is a cash balance that is used to bet on roulette. The term bankroll is more common with land-based casinos. Online, we use words like wallet or balance.
Why should I manage my roulette bankroll?
You will have more money for gambling - and you can control other parts of your financial life. You also discipline yourself to only play what you can realistically afford. Finally, it makes you actively separate winnings to withdraw.
What is the best roulette money bankroll strategy?
Split wins into two monetary values. Put half into your gaming budget - and the other half into your savings. Using this strategy, you can continue to fund your online gambling but also have money going into your account for other purposes.