LeoVegas Super Jackpot Revealed - €5,000,000+ LeoJackpot winnable with roulette bets
LeoVegas Super Jackpots give roulette players the chance to win €5,000,000+ in jackpot prizes. The LeoJackpot can even be claimed with roulette bets! Here's how it work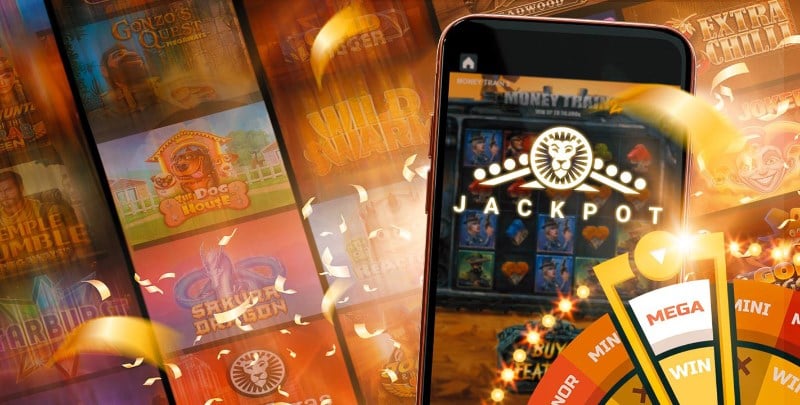 LeoVegas
has introduced a new Super Jackpot feature dubbed LeoJackpot.
Players can now opt in and play LeoVegas Live Roulette to win one of four jackpots - including the €5,000,000+ Mega pot
Here we show you how the LeoJackpot works and the full list of prizes.
How to opt-in
Before you head over to the LeoVegas Live Roulette room - you will need to opt-in to the jackpot. Regular room goers will notice a new jackpot with an opt-in button - click this to be opted in for a prize.
You will now be eligible to win the Mini, Minor, Major and Mega pots at the cost of an extra €0.10 per bet. The jackpot contribution can be made from your real money or bonus balance.
Want to return to your original stake? Press the opt out button to return to your original stake.
How to win
Stake on LeoVegas live roulette and you could trigger the jackpot wheel. Once the feature activates, press the spin button and reveal a jackpot prize.
Here are all the available prizes and their starting values:
MEGA: starting at €5,000,000
MAJOR: starting at €10,000
MINOR: starting at €100
MINI: starting at €5
All of the above pots will continue to increase with the jackpot contribution bet - until one lucky player wins. After a pot has been awarded, it will reset back to its default value.
LeoVegas Live Roulette
One of the most appealing aspects of the LeoJackpot is that roulette players have a chance to win! The LeoVegas Live Roulette room is one of the eligible games to win the four pots. Best of all, there's no restrictions on the types of bets you can place - which is excellent news for outside players.
Join LeoVegas
Already a member of LeoVegas? Head on over to the casino and sign in. New members will need to sign up first to be eligible to win. Here's what you need to:
Step 1: Visit LeoVegas
Step 2: Click Open Account and fill out your details
Step 3: Make a deposit and start playing for the jackpot.
Terms and Conditions
In order to participate in the jackpot, players must be opted in and be playing a game associated with the jackpot (see a full list of games here).
The Jackpot is a progressive jackpot, with every jackpot bet, a portion of the jackpot bet is added to the Jackpot.
By opting in, the player agrees to be charged for the Jackpot bet, which will be deducted on every game round on the associated game.
The cost per Jackpot bet is €0.10 and cannot be changed.
The minimum bet in the associated game is €0.10.
Jackpot bets can be placed using real money and/or bonus money.
The deduction of the jackpot bet will be reflected in the player balance after the following game round in the associated game.
Further terms apply - see site for details