Swift Roulette Debuts at Betconstruct - Eight times the fun?
Swift Roulette debuts at Betconstruct casinos. New live dealer table offers players eight views and instant betting results. Check out this modern table with the RoulettePros.
Betconstruct has introduced a new table to its live offering: Swift Roulette.
Now available at Betconstruct casino sites, this table allows players to bet with zero delays. Eight European roulette wheels are used in the game - and when you place a bet, you will be taken to the wheel that is closest to showing a result.
There's no need to wait for other players to join the table - as soon as you're ready to bet, you can start playing.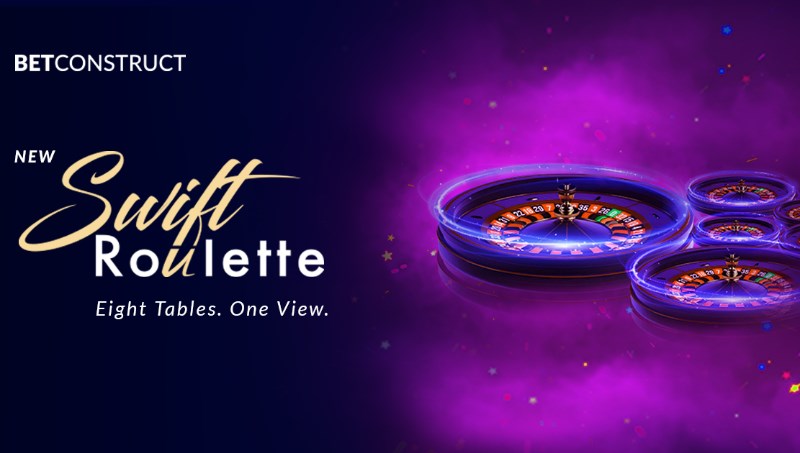 With optional side bets and a slew of auto functions, this table seems to tick all the boxes of a modern roulette game. But is it worth betting on? Read on for a full opinion from the RoulettePros.
Swift Roulette Features
Swift Roulette comes with several useful features for novice and advanced bettors.
Auto Spin - Choose your bets and bet to play the game automatically
Auto Bet - Have your wagers placed automatically
Single Zero - 97.30% RTP and industry standard returns
Aurum Side Bet - Five highlighted numbers pay out big if numbers land on game wheels
No waiting times - You can make bets as soon as you land in the room, the wheel closest to dropping a result will be the wheel you bet on
As expected of a professional live dealer supplier, the action is streamed with near-perfect clarity. You can enjoy Swift Roulette on Apple, Android, PC or tablet devices.
Side bet options
For added winning chances, a special Aurum side bet is available - which encourages leaning towards single number play.
How to win: At the start of a spin, five single numbers will be selected on the betting table. If these five numbers appear on the right game wheels, then there's the chance to win a big prize.
Optimal side bet strategy: You will need to spread your bets on single numbers with as much coverage as possible. The more you cover the wheel, the better your chances of landing the side bet.
Swift Roulette Review
Swift Roulette is joining a new wave of "no delay" roulette games - joining newcomers like
Instant Roulette
. However, using live dealers with the format is a unique and interesting touch. We have to say its a little disconcerting, going from one wheel to the next each time you bet and meeting a new dealer.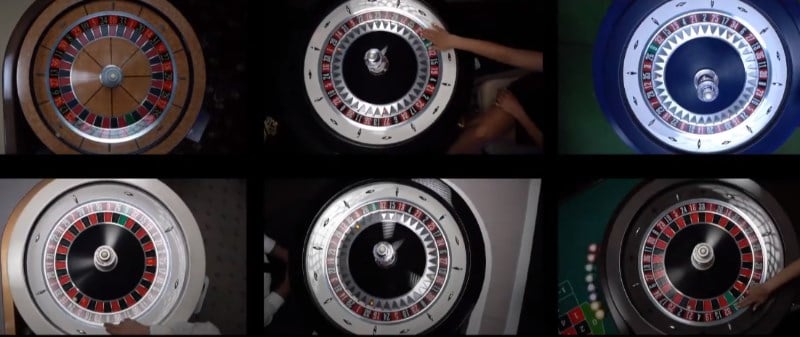 The side bet also doesn't seem worth it. You not only have to hit five winning numbers on the wheels - but they also have to match the highlighted areas.
This will inevitably lead to a costly spread betting strategy which could once again drain the wallet. If you manage to hit a win - great! But we think a game like
Lightning Roulette
does "jackpots" much, much better - it also looks nicer.
Swift Roulette is an ambitious look at the future of live dealer games. It's a future where player control is at the forefront of design - which is good news for gamblers.