Spingo Review
Spingo Roulette has found popularity and is a virtual casino game that is said to be a cross between roulette and bingo, hence the name Spingo.
Borgata Casino: New customers only. 21+ T&Cs and wagering requirements apply.
BetMGM Casino: New customers only. 21+ T&Cs and wagering requirements apply.
Stake.us Casino: Sign up with the code NEWBONUS and when you verify your account get 25 Stake Cash for free PLUS 250,000 Gold Coins! No deposit required. 21+ only. T&Cs apply. Excludes NY,NV,ID, KY,WA, MI.
Spingo Roulette Review
Online casinos are always on the lookout for new games that capture the imagination of the players. Spingo Roulette is one such addition that has found popularity and is a virtual casino game that is said to be a cross between roulette and bingo, hence the name Spingo.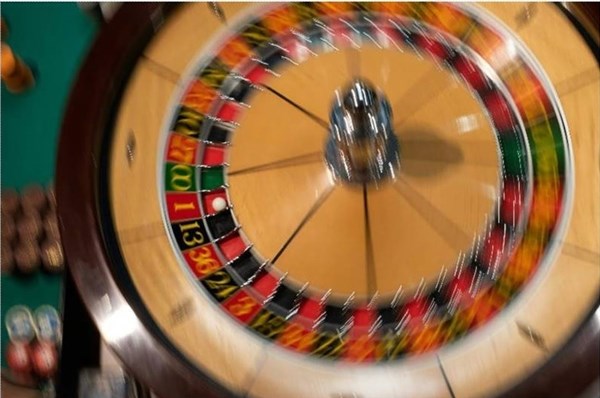 How to play Spingo
The first part of this Spingo Roulette review will focus on the wheel which is entirely different from a traditional casino wheel. The game is a virtual game and is not available in a live dealer format.
In terms of design, there is an animated spinning wheel but it is not that similar to a tradition roulette wheel, there are many differences, and the betting system works in a vastly changed manner too.
The Spingo Roulette Wheel
While the wheel might resemble the standard roulette wheel on closer inspection you will see that it is actually very different. There are only 25 slots on a Spingo wheel, and these are coloured in a different way.
Instead of being red and black they are instead a combination of yellow, blue and red, of which there are eight slots of each colour alternating their way around the wheel and one green slot.
The Bingo Element
The first indication that this is a hybrid bingo game is the selection of the ball. There are 21 balls to choose from, two sets of 10 balls numbered one to ten, and a single ball numbered zero.
Once the bets are placed, each round starts with a ball being drawn from the bingo-style hopper. This in effect gives you the winning number straight away, so you will immediately know if you stand a chance when the wheel spins.
The game then progresses a standard way with the preselected ball being thrown into the moving wheel and coming to rest. The question is then what colour will the ball stop on. If you have bet on the correct colour and number, you win.
The Betting Mat
In much the same way as the traditional roulette table, there is a betting mat for players to place their wager before each round begins. The mat is made up of four lines, that offer the numbers 1 to 10 each on a coloured background to correspond with the wheel.
At one end, in the normal betting mat style there is a zero and beneath this the word green. At the other end next to their correct colours the words red, yellow and blue, to enable a single colour bet. Finally underneath a low and high (1-5, 6-10), plus the odd or even betting space.
Spingo Roulette Rules
Here are the main rules for Spingo:
Maximum bet allowed is £100 on certain bets (see below)
50p minimum bet depending on the bet you make (see below)
Lowest house edge is 2.48%
Return to player: 97.52%
Green colour bet: Min Bet £0.50, Max Bet £20
Zero number bet: Min Bet £0.50, Max Bet £20
Colour bet: Min Bet £1, Max Bet £80
Number bet: Min Bet £0.75, Max Bet £30
Colour and number bet: Min Bet £0.25, Max Bet £10
Even or odd bet: Min Bet £1, Max Bet £100
Low or high bet: Min Bet £1, Max Bet £100
Spingo Bonus
The best way to receive a Spingo bonus is by claiming an online casino welcome bonus. Using the welcome offer will give you ample funds to play. If you can satisfy the wagering conditions, you can even remove the bonus and withdraw into your real money account.
Of course, these bonuses are only available for new players that have nevew created an account. Existing players will need to turn to customer offers available on the promotions page, like promo code or bonus code offers. Its also possible to receive these offers in special emails.
Best Casinos to Play Spingo
Here are the best websites to try the Spingo game:
Grosvenor Casino
Betfair Casino
LeoVegas Casino
Mr Green Casino
Dunder Casino
William Hill Casino
Coral Casino
Netbet Casino
32Red Casino
Platinum Play Casino
Spingo Roulette Strategy
So the wheel and mat will appear on screen, and to place a bet, you can simply drag your chips onto the correct place. This just leaves the question, what is Spingo roulette betting? There are a few different bets you can make, each with differing odds, and you can place multiple bets within a single round.
The Bets
Colour and Number Bet - The most unlikely to be successful, therefore comes with the highest payout. Set your chip on a specific number/colour selection. This bet carries a payout of 32 to 1 and comes with a house edge of 2.48%
Green Colour Bet - Place your chip down on the green space and expect to receive a payout of 24 to 1, with a house edge of 4%. Remember this can be any numbered ball landing in the single green space on the wheel.
Zero Number Bet - This time the chip goes on the zero space and sees a payout of 20 to 1 with a house edge of 4.76%. There is only one zero ball in the hopper, so you will know if you have won this bet when the ball is drawn, the zero ball can land on any colour for this bet.
Number Bet - Place your wager on any of the first line of numbers, these are not attached to a colour you are simply betting on the number. The payout is 10 to 1, and the house edge is 4.76%
Colour Bet - At the end of each line is the colour bet marker, place your chip here on either red, yellow or blue and see a payout of 3 to 1 with a house edge of 4%
The remaining bets are similar to standard roulette outside bets, in so much as they are 50/50 or coin toss bets. These are the odd or even, high or low bets. The wager is placed in the correct section on the mat, and the payout is 2 to 1 with a house edge of 4.76%.
Our Verdict
If you like the sound of Spingo Roulette, you will be pleased to know that it is on offer in lots of online casinos. It is made by the gaming provider Microgaming, and they have contracts with many of the big name casinos which also means you can safely gamble and know that your money and identity will be well looked after.
Many of the online casinos will offer a welcome bonus for new players and gives you free spins, subject to the terms and conditions, so you can explore new games for very little cost to see if you like them.
Spingo Frequently Asked Questions
What is the best strategy in Spingo?
The three colours offer the lowest house edge and the safest way to bet in the game. Keep in mind, that despite the higher chance of winning, this is ultimately still a game of chance.
Where can I play Spingo?
Spingo is available at Microgaming casinos - you can play the game at any of the sites featured on this information page.
Is Spingo safe?
Spingo is developed by Microgaming - one of the world's biggest gambling software providers. All games are tested for safety and security - and are approved by the respective gaming commissions.