Multi Wheel Roulette Review
Multi Wheel Roulette is a virtual roulette game developed by Microgaming. As the name suggests, this game features more than one roulette wheel. In fact, you can bet on up to 8 wheels at a time for maximum gambling fun.
Where to play Multi Wheel Roulette
1
$20,000 Bonus
Player Rating
Our Score
9.9
Read Review
Claim Now
18+. T&Cs apply
2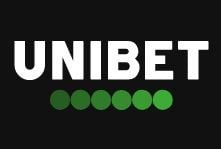 100% cash match up to $500
Deposit $500. Get $500. Play $1000.
9.8
Read Review
Claim Now
Unibet Casino NJ: FREE CASH PLUS DEPOSIT MATCH. Use the promo code UBCASINO10 when you register to get $10 free play. Get $500 deposit match using promo code UBCASINO500. T&Cs apply. Over 21s. NJ residents only.
Multi Wheel Roulette
Multi Wheel Roulette is a virtual roulette game developed by Microgaming. As the name suggests, this game features more than one roulette wheel. In fact, you can bet on up to 8 wheels at a time for maximum gambling fun. This in turn will increase your total bet. With up to 8 wheels in play, each bet will cost 8x more.
Each wheel is a European Roulette wheel - which means this table boasts a low house edge if you play with one wheel. If you want to keep it simple or just want less wheels in play, then you can simply click on the game windows to disable the wheel.
Multi Wheel Roulette Review
We had low expectations when we started our Multi Wheel Roulette review. With so many wheels playing at once, we were sure this was a recipe for chaos. Microgaming proved us wrong however. They have delivered an intelligent game which fully explores the concept.
Game Design - Due to the 8 game wheels, the game is split into two parts. In the top half, we have all spinning wheels in a grid like formation. And in the bottom half, we have the betting area. Each of the wheels is rendered in 3D, but it is hard making out what is happening on each game wheel.
Interface - The betting table is excellent - featuring wide spaces for easy bet placement. Options to re-bet or double up are nice and big, meaning less mis-clicks and more time gambling. There are also quick options for a racetrack betting layout and an expert option.
Gameplay - The 8 spinning wheels going at the same time takes some getting used to. But it is satisfying watching 8 game results cover the board from a single bet. For players who want to really crank up their betting opportunities, this is the idea table.
Payouts - As each wheel is European, they all follow the standard pays for this type of game. But as there are 8 betting results at any given spin, this table can be far more rewarding. Even money bets like reds/blacks are far more risk however if you choose to play with 8 wheels.
Settings - Microgaming's table is packed with options to make your experience more comfortable. Autoplay means you can set the wheel to play itself, while a quick spin setting makes every game round much faster. Finally, we have 8 betting templates that can be saved for future game rounds.
What is Multi Wheel Roulette
Multi Wheel Roulette is an interesting experiment from Microgaming. Imagine playing at a casino and you were surrounded by 8 wheels and 8 croupiers. This would be an overwhelming experience for anyone to take in.
But thanks to the single betting mat, it's made a little more manageable. If you choose to play 8 wheels, each bet you make will apply to all wheels. Let's say you put a straight up bet on zero; each game wheel would pay out if the resulting spin was a zero.
For roulette players who love betting opportunities - this is perfect. 8 wheels means 8 times the fun. But those 8 wheels also make each bet you do far riskier - despite the greater reward potential. Thankfully, Microgaming have added an option where you can disable game wheels.
The problem is that the display of the game doesn't change to match how many wheels are in play. If you choose one wheel, you are left with a view of seven blacked out windows and one small game window with the actual wheel in it. It's not a pleasant viewing experience compared to some games out there.
In fact, if you only want to play with the one roulette wheel, then we see little appeal for trying this game. There are no added incentives to playing with a single wheel. If you do love your betting opportunties however, then you should at least give it a spin.
Multi Wheel Roulette Casino
Microgaming are one of the biggest gaming software providers in the world. And that means Multi Wheel Roulette casino sites are easy to find. There are literally hundreds of Microgaming sites out there - some of which are exclusively powered by this provider. And this means there is a wide gap when it comes to site quality. If you're searching for a site with this game, we recommend looking out for the following.
Bonus Offer - When browsing welcome bonuses, make sure you don't just check the bonus alone. It's wise to know what you are buying into as well. How many times do you have to wager the bonus? Is there a max conversion limit? Always compare deals you like and choose the best one that works for you.
Regular Promotions - Some sites go big on the welcome bonus - and then fizzle out straight after. What if you wanted more chances to play Multi Wheel Roulette? Keep an eye out for sites with an active promotion page. Bonus codes, prize draws and casino tournaments will give you plenty of variety and entertainment.
VIP & Loyalty - Spend a lot of cash on gambling? Then it's a good idea to look out for brands that reward dedication. Try to join casinos with proven loyalty schemes - this could be cashback as you play or earning special loyalty points. Some casinos even have loyalty stores where you can trade your points for rewards.
Mobile - Smartphones and tablets are growing ever popular with gamblers. And it is easy to see why - these devices make it so convenient to play your favourite games. With just a few clicks you can be immersed in your preferred table. Bonus points if the casino has a mobile application, which makes getting to your games even faster.